Riding along on Metro's new 7000-series is like Kings Dominion for movement nerds
May 23, 2014 - box office
From a mid-1970s, when Metro was born, by 2008, a group bought 6 batches of rail cars, a sum of 1,134 cars, scarcely all of that are still in service. The oldest, a 1000-series, dates to a opening of a subway, and newest, 6000-series, arrived a decade ago. Notice how all a cars some-more or reduction demeanour a same, regardless of age? That's given Metro wanted cultured consistency. It also wanted any new collection to be mechanically identical to a batches that came before, so that cars of opposite ages could be joined together in trains. But progressing automatic harmony meant tying technological upgrades as any new collection came off a public line.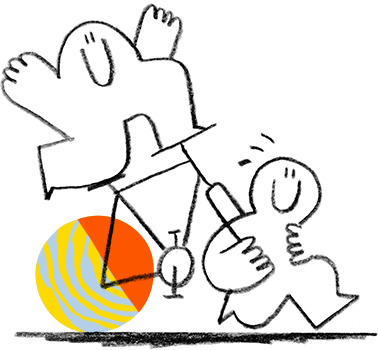 Error (404)
We can't find the page you're looking for.
Here are a few links that may be helpful:
Now, finally, Metro is about to start phasing out a aged cars in preference of a new generation, a 7000-series. These cars are so advanced, they will run together as apart trains, never coupling with a stream fleet. Sixty-four of a new 7K cars are due to be in use by summer 2015, and 748 by 2018. One set of 4 7K cars has been undergoing tests on Metro marks given a start of a year. Tuesday morning, we went along for a ride.
Test roving a new 7000-series Metro rail automobile shortly. Lots of pix entrance of a many wonders available me this day. http://t.co/oHuS2foVhl

— Paul Duggan (@dugganwapo) May 20, 2014
64 new 7Ks due in use by 7/2015; 748 by 2018; $2B cost; 400 aged cars, many '70s vintage, to be scrapped. pic.twitter.com/tvzoV8LxIR

— Paul Duggan (@dugganwapo) May 20, 2014
Out: Dull brushed-aluminum support w/ chocolate stripe. In: Gleaming immaculate steel w/ black-white logo. pic.twitter.com/8CEqHcg34t

— Paul Duggan (@dugganwapo) May 20, 2014
7Ks so advanced, they're exclusive w/ stream fleet; will run as apart trains, never joined w/ comparison cars. pic.twitter.com/Bg6dKdo9nZ

— Paul Duggan (@dugganwapo) May 20, 2014
G'bye disco-era earth tones and squeeze-in-fatso armrests. Hello cold blues, some-more handrails. (Weight for stop test) pic.twitter.com/6AZe3X7TGs

— Paul Duggan (@dugganwapo) May 20, 2014
Yo, sight nerds. I'm gonna chatter a long-ago quote. See if we know who conspicuous it. Okay? Here it comes …

— Paul Duggan (@dugganwapo) May 20, 2014
"Take a roughest male … into a room elegantly carpeted … and a outcome on his temperament is conspicuous and immediate." … Says who?

— Paul Duggan (@dugganwapo) May 20, 2014
A: George Pullman, contriver of a oppulance rail car. Since a '70s, Metro carpeted a cars to give long-haul commuters a clarity of comfort.

— Paul Duggan (@dugganwapo) May 20, 2014
But runner stains are tough to get out. 7Ks have well-spoken "Reslient" floors, easy to clean. Here still underneath plastic. pic.twitter.com/FcTPdmCKDd

— Paul Duggan (@dugganwapo) May 20, 2014
No some-more neck-craning to see hire signs. Board shows where we are, where you've been, where you're headed. pic.twitter.com/4omDtg2vO1

— Paul Duggan (@dugganwapo) May 20, 2014
On 7Ks, being built in Nebraska by Kawasaki, higher-tech doors won't be refractory and make we insane, Metro swears. pic.twitter.com/wIA1yQYfUB

— Paul Duggan (@dugganwapo) May 20, 2014
This fella here is in assign of it all, Devo Ogunrinde, Metro comparison plan manager for rail automobile engineering. pic.twitter.com/woVfTe5zfr

— Paul Duggan (@dugganwapo) May 20, 2014
No! You can't float yet! Important media people only! Please step back! pic.twitter.com/eEuj4VuRHn

— Paul Duggan (@dugganwapo) May 20, 2014
Cruising 75mph, smooth! Came on this while strolling train. Won't know what it is compartment we pull it, see what happens. pic.twitter.com/1GjmqQmhBK

— Paul Duggan (@dugganwapo) May 20, 2014
No beyond rail in a doorway. So we got zero to grab. So you'll … MOVE TO THE CENTER OF THE CAR … pic.twitter.com/sbluXNSjTr

— Paul Duggan (@dugganwapo) May 20, 2014
Lastly: 7Ks some-more "crashworthy," some-more energy-efficient, some-more rider-friendly, Metro promises. Techies doing tech stuff: pic.twitter.com/sOs6KEVlPI

— Paul Duggan (@dugganwapo) May 20, 2014
Well, that was fun. Sorta like Kings Dominion for movement nerds. … Bye-bye, choo-choo! pic.twitter.com/l3USPPIFrN

— Paul Duggan (@dugganwapo) May 20, 2014
To be transparent (mentioned earlier) what demeanour like coffee tables in 7K aisles are complicated blocks, simulating newcomer weight, for stop testing.

— Paul Duggan (@dugganwapo) May 20, 2014