Ride along with 'Dinosaur Train,' and some-more family events Mar 23-29 – Austin American
March 22, 2014 - box office
Jim Henson's Dinosaur Train Live.
3 p.m. Sunday. $19-$39. The Long Center, 701 W. Riverside Drive. 512-474-5664, thelongcenter.org.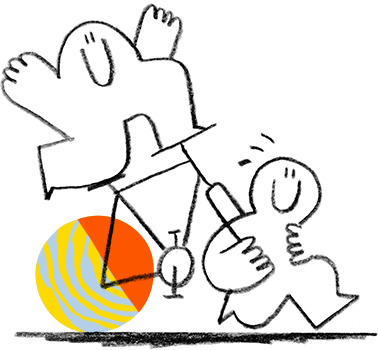 Error (404)
We can't find the page you're looking for.
Here are a few links that may be helpful:
Hop aboard with Buddy, Don, Tiny and King as a PBS uncover comes to life. This family-friendly uncover celebrates and embraces a mindfulness that preschoolers have with both dinosaurs and trains — and creates both a lot of fun in low-pitched form.The interactive and immersive live outing behind in time to an age when dinosaurs roamed a Earth (and, didn't we know, rode in trains) facilities enchanting special effects, a full-sized reproduction of a Dinosaur Train and more.
Thinkery workshops.
Register for these special events: Introduction to Woodworking. 10:30 a.m. Sunday. $39, 1 adult and 1 child, $27 additional child. Bookbinding. 2:30 p.m. Sunday and 10:30 a.m. Mar 29. $34, 1 adult and 1 child, $22 additional child. Early Learners Workshop: Let's Make a Pizza for kids 3-5, 3:30 p.m. Thursday. $29 for 1 adult and 1 child, $15 additional child. Soldering. 2:30 p.m. Mar 29. $34, 1 adult and 1 child, $22 additional child.
The youngest explores, ages birth to 3, can attend Baby Bloomers 9 a.m. Monday to learn about a tone orange or have a pajama celebration 9 a.m. Saturday. Thinkery, 1830 Simond Ave. thinkeryaustin.org.
"Alexander and a Terrible, Horrible, No Good, Very Bad Day."
We adore this book during a residence because, sometimes, utterly honestly we've all had a bad day like Judith Viorst's categorical character. The book comes to life during One World Theatre. Noon Saturday. $12 adults, $9 children. One World Theatre, 7701 Bee Caves Road. oneworldtheatre.org.
"The Cat in a Hat."
Zach Theatre stages a dear Dr. Seuss book for children ages 3 and older. A whirlwind of a cat descends on Sally and her hermit while their mom is away. See it in respect of Dr. Seuss, whose 110th birthday was this month. 11 a.m. and 2 p.m. Saturdays and some Sundays by May 3. $16 parents, $14 youth. Kleberg Stage, 1421 W. Riverside Drive. zachtheatre.org.
BookPeople story times. Armstrong Community School offers a bilingual story time, 10:30 a.m. Tuesday. Gymboree gets we moving, 10:30 a.m. Wednesday. We adore dogs, do you? (I consider we can theory what all a stories will be about.) 11:30 a.m. Saturday. BookPeople, 603 N. Lamar Blvd. www.bookpeople.com.
Barnes and Noble story times.
Hear these stories this week: "Two Little Birds," 11 a.m. Wednesday, Lakeline; "Fancy Nancy Bounjour, Butterfly," 11 a.m. Wednesday, Arboretum; "I Need My Monster," 10 a.m. Wednesday, Round Rock; "Mousetronaut," 7 p.m. Friday; Round Rock; "Olivia," 11 a.m. Saturday, Arboretum; "Dig, Dogs, Dig a Construction Tail," 11 a.m. Saturday, Lakeline; Illustrators Shelley Ann Jackson and Jeff Crosby pointer "Ten Texas Babies," 2 p.m. Saturday, Arboretum; Dr. Hillrey A. Dufner reads and signs his book, "Chasing Horizons," 1 p.m. Saturday, Sunset Valley. barnesandnoble.com.
Happening during a library:
Teen Craft Night. 5 p.m. Tuesday, Manchaca Road Branch, 5500 Manchaca Road.
Book Circle. Come play after propagandize with book-based activities and crafts for ages 5-12. 3:30 p.m. Tuesday, Twin Oaks Branch, 1800 S. Fifth St.; 3:30 p.m. Wednesday, Hampton Branch, 5125 Convict Hill Road; 4 p.m. Wednesday, North Village Branch, 2505 Steck Blvd.; 3:30 p.m. Yarborough Branch, 2200 Hancock Drive.
Literature Live! presents "Tiger Woman." This puppet uncover tells a normal Chinese story about a lady who will not share her food with a beggar. 10:15 Tuesday Cepeda Branch, 651 N. Pleasant Valley Road; 4 p.m. Thursday Ruiz Branch, 1600 Grove St.; 1 p.m. Saturday Recycled Reads Bookstore, 5335 Burnet Road.
"March Movie Madness: Frozen," 2 p.m. Saturday, University Hills Branch, 4721 Loyola Lane.
"Pick Your Flick," You opinion on what we wish to watch. 5 p.m. Thursday, Ruiz Branch, 1600 Grove Blvd.
More box office ...
Ride Along as Willie Nelson's Old Tour Bus Goes On the Road Again Vintage Innovations partners Michael Tashnick, left, and Taylor Perkins are the proud owners of "Me and Paul," the iconic tour bus once belonging to Willie Nelson Family Band drummer Paul […]
Riding along on Metro's new 7000-series is like Kings Dominion for transit nerds From the mid-1970s, when Metro was born, through 2008, the agency bought six batches of rail cars, a total of 1,134 cars, nearly all of which are still in service. The oldest, the […]
Drifting ride-along I'm looking for:Located near:Hint: Enter a keyword that you are looking for like tires, pizza or doctors or browse the full business directory.