"Ride Along" cruises to tip of box bureau again
January 27, 2014 - box office
The Kevin Hart comedy "Ride
Along" continued to speed by a typically still box-office frame,
while a beast thriller "I, Frankenstein" couldn't be roused from
the dead.
Universal's friend patrolman comedy
"Ride Along," co-starring Ice Cube, cruised to a tip of a box
office again, holding in $21.2 million in a second weekend, according to
studio estimates Sunday. The film final week set a Jan entrance record, with
$48.6 million over a three-day holiday weekend.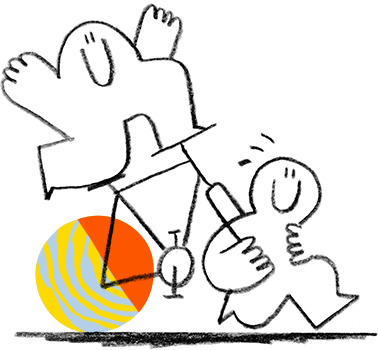 Error (404)
We can't find the page you're looking for.
Here are a few links that may be helpful:

 For a second weekend in a row,
Universal claimed No. 1 and No. 2 during a box office, with a Afghanistan war
film "Lone Survivor" earning $12.6 million in a fifth week. With a
cumulative sum of $93.6 million, a comparatively inexpensive "Lone
Survivor," starring Mark Wahlberg, will shortly cranky a $100 million mark.
But "I, Frankenstein"
had a large budget, estimated during $65 million, nonetheless non-stop with only $8.3
million. Starring a beefed-up Aaron Eckhart as Mary Shelley's famous beast in
a modern-day setting, a 3-D film wasn't screened for critics and came into
the weekend with small buzz. Lakeshore Entertainment financed a film, which
was distributed by Lionsgate.
With $13 million in abroad box
office, "I, Frankenstein" could shock adult improved business
internationally.
Two family films trailed
"Ride Along" and "Lone Survivor." The charcterised squirrel
comedy "The Nut Job" done $12.3 million in a second week for Open
Road Films. Disney's juggernaut "Frozen" combined $9 million for a
10-week domestic sum of $347.8 million.
Several Oscar possibilities sought to
capitalize on their new best-picture nominations. Expanding by a few hundred
theaters were "Dallas Buyers Club" ($2 million, $20.4 million total),
"12 Years a Slave" ($2 million, $45.5 million total),
"Gravity" ($2 million, $261.2 million total), "Philomena"
($1 million, $25.8 million total) and "Nebraska" ($1.4 million, $11.6
million total). Also adding theaters was "August: Osage County,"
which warranted $5 million, bringing a accumulative transport to $26.5 million.
Some of a biggest Oscar bounces
were abroad, where several nominees still have countries to open in.
Paramount's Oscar-nominated "The Wolf of Wall Street" led
international business, with a clever $31 million. Fox Searchlight's "12
Years a Slave" has also valid scarcely clever abroad for such an
American story. It took in $8.3 million internationally over a weekend.
Hollywood will mostly concede next
weekend to a Super Bowl, solely for new releases "Labor Day,"
starring Kate Winslet and Josh Brolin, and "That Awkward Moment, with Zac
Efron and Michael B. Jordan.