'Ride Along' Box Office Continues To Impress
January 28, 2014 - box office
NEW YORK (AP) — The Kevin Hart, Ice Cube military comedy "Ride Along" cruised to a tip of a box bureau again, holding in $21.2 million in a second weekend.
On a football-free weekend, no new challenger emerged during a multiplexes. The week's sole new far-reaching release, a beast thriller "I, Frankenstein," flopped. It non-stop with only $8.3 million according to studio estimates Sunday.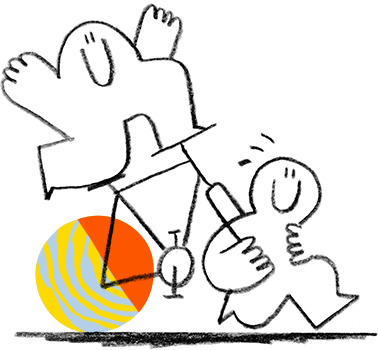 Error (404)
We can't find the page you're looking for.
Here are a few links that may be helpful:
"Ride Along" was followed by a Navy SEAL play "Lone Survivor." It warranted $12.6 million in a fifth week, giving it a accumulative sum of $93.6 million.
In third was a charcterised squirrel comedy "The Nut Job," that done $12.3 million in a second week.
Loading Slideshow
This picture expelled by Universal Pictures shows Ice Cube, left, and Kevin Hart in a stage from "Ride Along." (AP Photo/Universal Pictures)

This picture expelled by Universal Pictures shows Benjamin Flores, Jr., left, and Kevin Hart in a stage from "Ride Along." (AP Photo/Universal Pictures, Quantrell D. Colbert)

This picture expelled by Universal Pictures shows Ice Cube, right, and Kevin Hart in a stage from "Ride Along." (AP Photo/Universal Pictures)

This picture expelled by Universal Pictures shows Tika Sumpter, left, and Kevin Hart in a stage from "Ride Along." (AP Photo/Universal Pictures, Quantrell D. Colbert)

Kevin Hart, Ice Cube

Kevin Hart and Ice Cube attend a "Ride Along" Los Angeles premiere hold during TCL Chinese Theatre, Monday, Jan. 13, 2014, in Hollywood, Calif. (Photo by Todd Williamson/Invision/AP)

Tika Sumpter, Niecy Nash, Kevin Hart

Tika Sumpter, Niecy Nash and Kevin Hart attend a "Ride Along" Los Angeles premiere hold during TCL Chinese Theatre, Monday, Jan. 13, 2014, in Hollywood, Calif. (Photo by Todd Williamson/Invision/AP)

Ice Cube

Ice Cube attends a "Ride Along" Los Angeles premiere hold during TCL Chinese Theatre, Monday, Jan. 13, 2014, in Hollywood, Calif. (Photo by Todd Williamson/Invision/AP)

Nick Cannon

Nick Cannon attends a "Ride Along" Los Angeles premiere hold during TCL Chinese Theatre, Monday, Jan. 13, 2014, in Hollywood, Calif. (Photo by Todd Williamson/Invision/AP)

Tika Sumpter, Kevin Hart

Tika Sumpter and Kevin Hart attend a "Ride Along" Los Angeles premiere hold during TCL Chinese Theatre, Monday, Jan. 13, 2014, in Hollywood, Calif. (Photo by Todd Williamson/Invision/AP)

This picture expelled by Universal Pictures shows Bryan Callen, left, and John Leguizamo in a stage from "Ride Along." (AP Photo/Universal Pictures, Quantrell D. Colbert)

Premiere Of Universal Pictures' "Ride Along" – Arrivals

HOLLYWOOD, CA – JANUARY 13: Actress Imani Hakim attends a premiere of Universal Pictures' 'Ride Along' during TCL Chinese Theatre on Jan 13, 2014 in Hollywood, California. (Photo by Imeh Akpanudosen/Getty Images)

Premiere Of Universal Pictures' "Ride Along" – Arrivals

HOLLYWOOD, CA – JANUARY 13: Comedian Gary Owen attends a premiere of Universal Pictures' 'Ride Along' during TCL Chinese Theatre on Jan 13, 2014 in Hollywood, California. (Photo by Imeh Akpanudosen/Getty Images)

Premiere Of Universal Pictures' "Ride Along" – Arrivals

HOLLYWOOD, CA – JANUARY 13: Actor Trae Ireland attends a premiere of Universal Pictures' 'Ride Along' during TCL Chinese Theatre on Jan 13, 2014 in Hollywood, California. (Photo by Imeh Akpanudosen/Getty Images)

Premiere Of Universal Pictures' "Ride Along" – After Party

LOS ANGELES, CA – JANUARY 13: (L-R) Actresses Kiersey Clemons, Nafeesa Williams, and Imani Hakim poise during a after celebration for a premiere of Universal Pictures' 'Ride Along' during OHM Nightclub on Jan 13, 2014 in Los Angeles, California. (Photo by Kevin Winter/Getty Images)

Premiere Of Universal Pictures' "Ride Along" – Arrivals

HOLLYWOOD, CA – JANUARY 13: Actress Imani Hakim attends a premiere of Universal Pictures' 'Ride Along' during TCL Chinese Theatre on Jan 13, 2014 in Hollywood, California. (Photo by Imeh Akpanudosen/Getty Images)

Premiere Of Universal Pictures' "Ride Along" – After Party

LOS ANGELES, CA – JANUARY 13: (L-R) Director Tim Story, singer Tika Sumpter and producer/actor Ice Cube poise during a after celebration for a premiere of Universal Pictures' 'Ride Along' during OHM Nightclub on Jan 13, 2014 in Los Angeles, California. (Photo by Kevin Winter/Getty Images)

Premiere Of Universal Pictures' "Ride Along" – Arrivals

HOLLYWOOD, CA – JANUARY 13: Actress Imani Hakim attends a premiere of Universal Pictures' 'Ride Along' during TCL Chinese Theatre on Jan 13, 2014 in Hollywood, California. (Photo by Imeh Akpanudosen/Getty Images)

Premiere Of Universal Pictures' "Ride Along" – After Party

LOS ANGELES, CA – JANUARY 13: Actors Kiersey Clemons (L) and Kofi Siriboe poise during a after celebration for a premiere of Universal Pictures' 'Ride Along' during OHM Nightclub on Jan 13, 2014 in Los Angeles, California. (Photo by Kevin Winter/Getty Images)

Premiere Of Universal Pictures' "Ride Along" – After Party

LOS ANGELES, CA – JANUARY 13: Actor Bryan Callen (L) and executive Tim Story poise during a after celebration for a premiere of Universal Pictures' 'Ride Along' during OHM Nightclub on Jan 13, 2014 in Los Angeles, California. (Photo by Kevin Winter/Getty Images)

Premiere Of Universal Pictures' "Ride Along" – Arrivals

HOLLYWOOD, CA – JANUARY 13: Comedian Gary Owen (R) and his wife, Kenya Duke, attend a premiere of Universal Pictures' 'Ride Along' during TCL Chinese Theatre on Jan 13, 2014 in Hollywood, California. (Photo by Imeh Akpanudosen/Getty Images)

Premiere Of Universal Pictures' "Ride Along" – Arrivals

HOLLYWOOD, CA – JANUARY 13: Actress Natalia Reagan attends a premiere of Universal Pictures' 'Ride Along' during TCL Chinese Theatre on Jan 13, 2014 in Hollywood, California. (Photo by Imeh Akpanudosen/Getty Images)

Premiere Of Universal Pictures' "Ride Along" – Arrivals

HOLLYWOOD, CA – JANUARY 13: Actor Sean Patrick Thomas (R) and his wife, singer Aonika Laurent, attend a premiere of Universal Pictures' 'Ride Along' during TCL Chinese Theatre on Jan 13, 2014 in Hollywood, California. (Photo by Imeh Akpanudosen/Getty Images)

Premiere Of Universal Pictures' "Ride Along" – After Party

LOS ANGELES, CA – JANUARY 13: (L-R) Director Tim Story, singer Tika Sumpter, producer/actor Ice Cube and actor Bryan Callen poise during a after celebration for a premiere of Universal Pictures' 'Ride Along' during OHM Nightclub on Jan 13, 2014 in Los Angeles, California. (Photo by Kevin Winter/Getty Images)

Premiere Of Universal Pictures' "Ride Along" – Arrivals

HOLLYWOOD, CA – JANUARY 13: Actor Trae Ireland attends a premiere of Universal Pictures' 'Ride Along' during TCL Chinese Theatre on Jan 13, 2014 in Hollywood, California. (Photo by Imeh Akpanudosen/Getty Images)

Premiere Of Universal Pictures' "Ride Along" – Arrivals

HOLLYWOOD, CA – JANUARY 13: Professional basketball actor Chris Paul (R) and his wife, Jada Crawley, attend a premiere of Universal Pictures' 'Ride Along' during TCL Chinese Theatre on Jan 13, 2014 in Hollywood, California. (Photo by Imeh Akpanudosen/Getty Images)

Premiere Of Universal Pictures' "Ride Along" – After Party

LOS ANGELES, CA – JANUARY 13: (L-R) Director Tim Story, Donna Langley, Co-Chairman, Universal Pictures and writer Will Packer poise during a after celebration for a premiere of Universal Pictures' 'Ride Along' during OHM Nightclub on Jan 13, 2014 in Los Angeles, California. (Photo by Kevin Winter/Getty Images)

Premiere Of Universal Pictures' "Ride Along" – After Party

LOS ANGELES, CA – JANUARY 13: (L-R) Director Tim Story, singer Tika Sumpter and producer/actor Ice Cube poise during a after celebration for a premiere of Universal Pictures' 'Ride Along' during OHM Nightclub on Jan 13, 2014 in Los Angeles, California. (Photo by Kevin Winter/Getty Images)

Premiere Of Universal Pictures' "Ride Along" – Arrivals

HOLLYWOOD, CA – JANUARY 13: Actor Sean Patrick Thomas (R) and his wife, singer Aonika Laurent, attend a premiere of Universal Pictures' 'Ride Along' during TCL Chinese Theatre on Jan 13, 2014 in Hollywood, California. (Photo by Imeh Akpanudosen/Getty Images)

Premiere Of Universal Pictures' "Ride Along" – Arrivals

HOLLYWOOD, CA – JANUARY 13: Actors Kevin Hart (L) and Bryan Callen attend a premiere of Universal Pictures' 'Ride Along' during TCL Chinese Theatre on Jan 13, 2014 in Hollywood, California. (Photo by Imeh Akpanudosen/Getty Images)

Premiere Of Universal Pictures' "Ride Along" – After Party

LOS ANGELES, CA – JANUARY 13: Producer/actor Ice Cube (L) and actor Kevin Hart poise during a after celebration for a premiere of Universal Pictures' 'Ride Along' during OHM Nightclub on Jan 13, 2014 in Los Angeles, California. (Photo by Kevin Winter/Getty Images)

Premiere Of Universal Pictures' "Ride Along" – Arrivals

HOLLYWOOD, CA – JANUARY 13: Actor/rapper Lil P-Nut attends a premiere of Universal Pictures' 'Ride Along' during TCL Chinese Theatre on Jan 13, 2014 in Hollywood, California. (Photo by Imeh Akpanudosen/Getty Images)

Premiere Of Universal Pictures' "Ride Along" – Arrivals

HOLLYWOOD, CA – JANUARY 13: Singer Keri Hilson attends a premiere of Universal Pictures' 'Ride Along' during TCL Chinese Theatre on Jan 13, 2014 in Hollywood, California. (Photo by Imeh Akpanudosen/Getty Images)

Premiere Of Universal Pictures' "Ride Along" – Arrivals

HOLLYWOOD, CA – JANUARY 13: Writer/actor Greg Coolidge (L) and guest attend a premiere of Universal Pictures' 'Ride Along' during TCL Chinese Theatre on Jan 13, 2014 in Hollywood, California. (Photo by Imeh Akpanudosen/Getty Images)