Orlando Fringe review: 'Ride Along'
May 19, 2014 - box office
So have we ever wanted to see a tip representative take down dual sword-wielding cross-dressers? No? Well, because not?
"Ride Along," during a Orlando Fringe Festival, facilities such a unfolding as partial of a quirky interactive experience. Two theatergoers lay in a behind of a tip agent's automobile while a span of agents in a front finish several nonsensical missions. Those missions are relayed around tablet, suggestive of how Agent P receives instructions from Major Monogram in Disney's "Phineas and Ferb."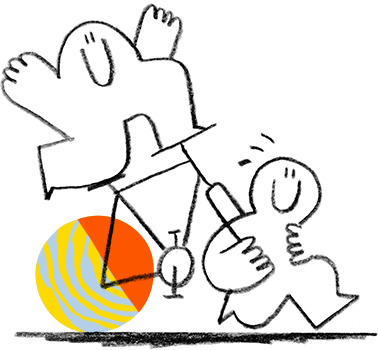 Error (404)
We can't find the page you're looking for.
Here are a few links that may be helpful:
Let's be real: This isn't Chekov, though writer Fight Theatre has no aloft aspirations than to give Fringe-goers something fun and different. It succeeds superbly on both counts.
Related

Picture: ' Ride Along'

Orlando Fringe reviews, alphabetically, A-J

Orlando Fringe Festival reviews, alphabetically, K-Z

Orlando Fringe Festival: How to Fringe in 5 easy steps

Fringe Festival will go after foodies with more-sophisticated transport

Wingman: Fringe Fest performers representation their shows

See some-more stories »
Topics
On my ride, stoic Agent D (Tiffany Green) and high-strung, high-energy Agent Lopez (Taylor Frost) kept movement going, enlivening ubiquitous stupidity — while following all speed boundary and trade laws.
More than a acting, a captivate for museum folk will be a specialist theatre quarrel on arrangement as several bad guys are dispatched. The quarrel sequences, choreographed by executive Jose Perez IV, are synched to a soundtrack, permitting for "bam" and "pow" effects like a comic book come to life. During my ride, a sound was synched flattering damn tighten to a movement for limit effect.
Perez also creates good use of a automobile as a theater, with a quarrel actors surrounding a vehicle. He uses a sightlines from a back windows to raise a movement (and yield close-ups of those cross-dressing villains).
Now, I'm a duck — and we generally can't mount participating in shows — though we enjoyed this really Fringe-y thought utterly a bit. Just be prepared to play along with a actors; that's partial of a fun.
In between missions, Lopez and D chaff and brawl and even get their passengers to join in a carol of Lopez's favorite rap, "That's What Secret Agents Do."
Apparently what they do is have a whole lot of fun.
• Details: Meet during a check-in mount in front of a Lowndes Shakespeare Center, 55 minutes, 13+, $10
• Showtimes:
May 16, 7, 7:30, 8, 8:30, 9 and 9:30 p.m.
May 17, 7, 7:30, 8, 8:30, 9 and 9:30 p.m.
May 18, 7, 7:30, 8, 8:30, 9 and 9:30 p.m.
May 23, 7, 7:30, 8, 8:30, 9 and 9:30 p.m.
May 24, 7, 7:30, 8, 8:30, 9 and 9:30 p.m.
May 25, 7, 7:30, 8, 8:30, 9, 9:30 and 10 p.m.