Kids can float in full-size 'Cars' characters in Piston Cup Junior Ride-Along
May 23, 2014 - box office
Children who are fans of Disney/Pixar's "Cars" will shortly have a possibility to float in full-size versions of dual of a characters from a 2006 film.
Petty Holdings, LLC and Pixar Animation Studios are bringing Aiken Axler and Sage VanDerSpin to life for a Piston Cup Junior Ride-Along, a new eventuality during a Richard Petty Driving Experience during Walt Disney World Speedway.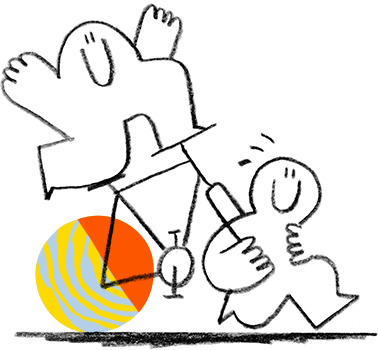 Error (404)
We can't find the page you're looking for.
Here are a few links that may be helpful:
Beginning Jun 14, for $59, children ages 6 to 13 will have a event float shotgun with a veteran pushing instructor for 3 laps in possibly a #28 Aiken Axler or #80 Sage VanDerSpin specially-equipped Piston Cup cars.
Related

Pictures: Piston Cup Junior Ride-Along cars

Photos

Pictures: Celebrities who demeanour like Disney characters

Pictures: The voices of Disney

Pictures: Mickey Mouse by a years

See some-more photos »

Pictures: Star sightings: Which celebrities were speckled during Disney?

Pictures: Disney World by Instagram

Pictures: Orlando's newest rides and attractions

Pictures: New Fantasyland during Walt Disney World's Magic Kingdom

Pictures: Disney World vs. Disneyland

Pictures: Disney characters in costume

Pictures: Top 50 theme-park attractions

Topics
"We're anxious to have Sage and Aiken join a Richard Petty Driving Experience group and know they'll yield a truly enchanting component to a renouned Junior Ride-Along program," pronounced Chris Kirby, Petty Holdings executive of selling in a release.
The dual "Cars" characters were combined by Pixar artistic executive Jay Ward. Ward has been named a "guardian" of a "Cars" franchise, carrying a palm in a growth of a several projects including consumer products, interactive games, thesis parks and marketing. 
"Jay did an extraordinary pursuit bringing these dual characters to life in a form of dual full-sized, high-performance, 600HP competition cars," Kirby said. 
The specially-designed impression cars come versed with special newcomer seats that safeguard a reserve and confidence of smaller riders. 
Junior Ride-Alongs do not need reservations and act on a first-come, first-serve basis. For dates, times and module offerings, revisit Drivepetty.com or call 800-237-3889. 
mmauney@tribune.com, 407-420-6204