Fantasy NASCAR: Competitors calm to float along with Jimmie Johnson – Post
June 20, 2014 - box office
By Johnny Gorches
For Sun-Times Media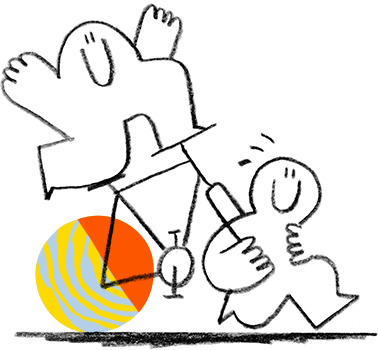 Error (404)
We can't find the page you're looking for.
Here are a few links that may be helpful:
June 19, 2014 8:44PM
Jimmie Johnson's celebrates in feat line after a NASCAR Quicken Loans 400 automobile competition during Michigan International Speedway in Brooklyn, Mich., Sunday, Jun 15, 2014. (AP Photo/Bob Brodbeck)
Top 10 NASCAR readers
Cheri Rearick 210
John Daras Sr. 210
Ellen Sayers 210
Ken Swiney 210
Allen Curtis 210
Dennis Halloran 210
Ron Zochalski 210
Shelley Ganzeveld 208
Debi Cates 208
Leann Watt 205
Kyra Dockter 205
Mike Moldovan 205
Dave Turnipseed 205
The annual Post-Tribune Fantasy NASCAR competition has returned for a seventh season. Each week readers collect 5 drivers, and points are formed on a same complement NASCAR uses in a standings. Lineup entries can be submitted around email (johnnygorches@yahoo.com). No entries will be supposed around fax. With your entries, greatfully embody your name, hometown and a hit number. First and second place any week will be entered into a sketch in Jul for tickets to a Brickyard 400.
Updated: June 20, 2014 2:09AM
It was like a large summer blowout (said in your best Norwegian voice imitating a emporium owners from a Disney film "Frozen") final week in a Post-Tribune Fantasy NASCAR contest.
Either readers are stepping adult their games as we get closer to a perfection of another deteriorate and a sketch of people who finished initial or second in a given week, or it was only a propitious week in that a outrageous cube of entrants was feeling good after Jimmie Johnson crossed a finish line initial Sunday during Michigan.
Maybe a initial pointer it was going to be a uncanny week in a competition was that Johnson formerly never had won during Michigan, that seems unfit deliberation his success in a past decade.
How good was a bid by a readers? More than 20 of them (22 to be exact) scored 200 points or more, and countless others ranged from 190 to 199 points, that customarily gets your name mentioned here.
Not this week. In fact, there's not adequate space to discuss all of a 200-club (Chris Shmagranoff, of Munster, and Lynn Henson, of Cedar Lake, only missed a tip 10).
Heck, it's going to take adult some space in mentioning a winners given there was a seven-way tie for first.
Yes, we review that right. Seven readers were tighten to perfect, posting a measure of 210 with a lineup of Johnson, Kevin Harvick (second), Brad Keselowski (third), Jeff Gordon (sixth) and Dale Earnhardt Jr. (seventh).
Four of a winners were from DeMotte: John Daras Sr., Ellen Sayers, Allen Curtis and Dennis Halloran. (Wonder if they met adult during a grill or coffee emporium on State Road 231 or 10 and designed that?) Two other winners are from Hobart (Cheri Rearick and Ken Swiney) and a final is former altogether sketch leader (two years ago) Ron Zochalski, of Whiting.
If any one of them would have picked Paul Menard (fourth) or Kasey Kahne (fifth) instead of Gordon or Junior, they would have been a solitary winner. Then again, Gordon and Junior were flattering renouned picks this week, and it doesn't matter if we had finished in a seven-way tie for initial or six-way tie for second behind a solitary leader — they all validate for a drawing.
This week: It's one of a some-more engaging events on a schedule. NASCAR heads to one of a dual highway courses on a circuit during Sonoma in California. That means picking drivers is some-more of a plea this week. Yes, some of a renouned guys also are good highway racers, such as Gordon, Tony Stewart and Kurt Busch. But we also have to cruise Marcos Ambrose, (five top-five finishes in 11 career highway competition starts), Boris Said (five top-10 finishes in 11 starts during Sonoma) and Martin Truex Jr., who shined in both highway events final year.
Pick wisely, and maybe we can be partial of another seven-way tie.