'Divergent' Scores $22.8 Million, 'God's Not Dead' Surprises
March 22, 2014 - box office
by Ray Subers
Divergent
 March 22, 2014
Young-adult instrumentation Divergent got off to a clever start yesterday, and is now on gait for an opening weekend north of $50 million. Meanwhile, Christian play God's Not Dead is moulding adult to be a warn box bureau hit.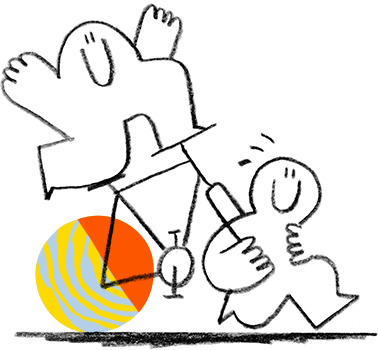 Error (404)
We can't find the page you're looking for.
Here are a few links that may be helpful:
Playing during 3,936 locations, Divergent non-stop to an estimated $22.8 million on Friday. That includes $4.9 million from late Thursday shows. While that opening day figure is nowhere tighten to Twilight ($36 million) or The Hunger Games ($67.3 million), it's still one of a best young-adult debuts ever.
If Divergent plays like The Hunger Games, it will breeze adult with around $52 million for a weekend. That seems likely, given a demographic breakdown: a film captivated some-more group than approaching (41 percent), and was separate uniformly between those over and underneath 25 years of age. Combine that with an "A" CinemaScore, and Divergent might not be as frontloaded as a genre and bad reviews suggested.
Opening during 3,194 theaters, Muppets Most Wanted unhappy with $4.7 million. In comparison, a final Muppets film warranted $6.5 million on a opening day. For a weekend, Muppets Most Wanted could breeze adult next $15 million.
Christian play God's Not Dead non-stop to a startling $2.8 million. That's some-more in one day than Grace Unplugged, The Grace Card, The Christmas Candle and The Ultimate Life done in their whole runs. The film should acquire over $7 million for a weekend, that is improved than mythological Christian strike Fireproof.

Mr. Peabody Sherman plummeted 50 percent to $2.7 million. 300: Rise of An Empire dull out a Top Five with $2.4 million (down 58 percent).

The Grand Budapest Hotel stretched to 304 locations and warranted $1.9 million. For a weekend, a Wes Anderson film is staid to acquire during slightest $5 million.
Weekend Projections:
1. Divergent – $53 million
2. Muppets – $15 million
3. Mr. Peabody – $9.5 million
4. God's Not Dead – $8.1 million
5. 300 – $7.9 million
Discuss this story with associate Box Office Mojo fans on Facebook. On Twitter, follow us during @boxofficemojo, and follow author Ray Subers during @raysubers.
Related Stories:
Forecast: 'Divergent' Leaps Into TheatersWill It Be a Next YA Hit?

Related Chart:
Grosses for Friday, Mar 21, 2014
More box office ...
Friday Report: 'Divergent' Scores $22.8 Million, 'God's Not Dead' Surprises by Ray SubersDivergent   March 22, 2014 Young-adult adaptation Divergent got off to a strong start yesterday, and is now on pace for an opening weekend north of $50 million. Meanwhile, […]
'Divergent' Dominates, 'Muppets' Misses, 'God' Lives by Ray SubersDivergent   March 23, 2014 Young-adult adaptation Divergent ruled the box office this weekend with an estimated $56 million. While that's a step down from the first Twilight, […]
Friday Report: 'Furious 7' Scores Massive $67.3 Million on Opening Day by Ray SubersFurious 7   April 4, 2015 Furious 7 opened to a stunning $67.3 million on Friday, which puts it on track to earn close to $150 million over the three-day weekend.That opening […]