Coast Lines, Jun 17, 2014: Take a practical ride-along with Santa Cruz Police …
June 17, 2014 - box office
Santa Cruz
Take a practical ride-along with SCPD
The Santa Cruz Police Department is mouth-watering a open to extract in a initial "virtual" ride-along Thursday.
Officer Carly Cross' activities and open interactions will be documented around photos, brief videos and tweets during a day on a department's Twitter comment @SantaCruzPolice and underneath a subject #ridewithSCPD. The dialect will also offer crime statistics and other information around a day around Twitter. The bid is approaching to run from 7:30 a.m. to 5:30 p.m. and might continue in a future.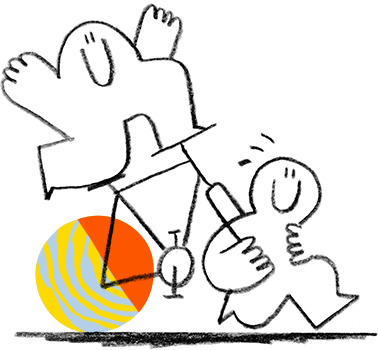 Error (404)
We can't find the page you're looking for.
Here are a few links that may be helpful:
Santa Cruz
Half-price on all puppy and dog adoptions
In an bid to make room for new incoming animals in need of shelter, a Santa Cruz County Animal Shelter (SCCAS) will cut a adoption cost for all puppies and dogs by half for a residue of June.
All adoptions embody spay/neuter, microchip (including registration), age suitable vaccinations, slight diagnosis for fleas/worms, collar and leash, and a giveaway pet wellness examination with internal participating veterinarians.
The Santa Cruz County Animal Shelter is located during 2200 7th Ave. For some-more information and to perspective adoptable animals, revisit scanimalshelter.org online.
Watsonville
Free pet hospital set for Saturday
Free rabies and distemper/parvo vaccinations will be supposing during Healthy Dogs Shots Fair from 10 a.m. to 1 p.m. Saturday during a Planned Pethood South Clinic, 150A Pennsylvania Ave.
Free microchipping also will be available. The hospital is open to pets of all Santa Cruz County residents.
APTOS
JACL hosts annual picnic
The Watsonville-Santa Cruz Japanese American Citizens League will hosts a annual Community Picnic from 11 a.m. to 4 p.m. Jun 28 during Aptos Village Creek Park, 100 Aptos Creek Road.
The eventuality will underline races, comparison bingo, grant presentations, raffle and party by Watsonville Taiko.
Admission is free. A grill lunch is $8 for teenagers and adults, $5 for ages 70 and comparison and children 6-12.
For information, hit wsc.jacl@gmail.com or revisit www.watsonvillesantacruzjacl.org.
Watsonville
Train to Christmas Town to return
The Train to Christmas Town once again will hurl by Watsonville during a holiday season.
The Santa Cruz County Regional Transportation Commission on Jun 5 authorized a Santa Cruz Monterey Bay Railway's devise to run a sight from mid-November by Dec for a subsequent dual years.
The anniversary sight float is formed on a book of a same name. Passengers house selected rail cars flashy for a holidays, listen to a reading of a story and are served refreshments by elves.
Tickets start during $17 for children and $22 adults.
For some-more information and to buy tickets, revisit www.TraintoChristmasTown.com or call 888-978-5562.
Santa Cruz
Wilder Ranch to applaud Independence Day
The open is invited to transport behind in time with a California Department of Parks and Recreation for a Old Fashioned Independence Day Celebration from 11 a.m. to 4 p.m. during a Wilder Ranch State Park informative preserve.
Organizers are seeking people to accommodate during 11:45 a.m. during a apple orchard in front of a Highway 1 hovel with a low-pitched instrument or noisemaker, dressed in early 1900s costume, or pulling a flashy automobile to attend in a parade.
The march travels by a formidable to front grass for dwindle raising, speeches, and nationalistic music. Also featured during a jubilee will be a cake walk, ancestral grass games, breeze equine automobile rides, crafts, live aged time song and food and splash for sale.
Admission to a eventuality is free; parking is $10 per car. For information, call 831-426-0505.
SANTA CRUZ
Rotary presents Jul 4 firecracker race
The Sunrise Rotary Firecracker 10K 5K competition during 8:30 a.m. Jul 4 will advantage The Boys Girls Club of Santa Cruz.
Aptos Fleet Feet provides prolonged sleeve shirts for tip finishers in 10K and 5K. Breakfast follows a awards ceremony.
Kids 10 and younger can join in a 1K fun run that starts during 8 a.m., 30 mins before a categorical event, only outward a behind of Costco, on Harvey West Boulevard.
For information, revisit http://www.santacruzfirecracker10k.org/.
Santa Cruz
Wilder offers debate of top hills
Wilder Ranch State Park is charity a severe guided three-hour travel to try a healthy and informative story of a top hills of a park.
Meet during a Wilder Ranch parking lot during 9 a.m. on Jul 12. Bring good walking shoes, lunch, snacks, and water. Hike cancelled if raining.
For information, call 831-426-0505.