Box bureau update: 'Ride Along' stays on tip with $12 million
February 3, 2014 - box office
It's no easy charge removing people to a theaters on Super Bowl weekend. But Universal's Ride Along managed to journey right on by new releases such as That Awkward Moment and Labor Day for a third true weekend in a tip spot, earning an estimated $12 million and bringing a sum to $93 million.
The takeaway from this will certainly be that of a bankable talents of Kevin Hart. The comedian has prolonged lent a assisting palm in films (Think Like a Man, This is a End) to contend zero of his renouned stand-up specials. His easy chemistry with Ice Cube helped lift Ride Along to an "A" capitulation rating with CinemaScore and this seems to be a film that will finally pull Hart into a new stratosphere of stardom. (Personally, I'm really vehement for Hart to join Louis C.K. in an a nonetheless untitled charcterised film from a creator of Despicable Me. Hart will be personification a bunny, Snowball, who is a personality of deserted pets.)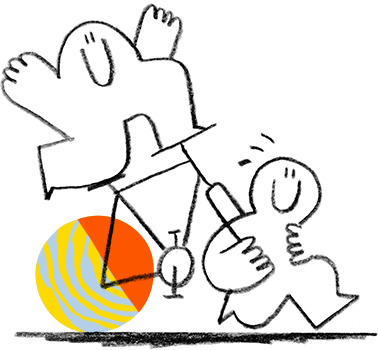 Error (404)
We can't find the page you're looking for.
Here are a few links that may be helpful:
And that's not a usually good news for Universal: Lone Survivor, directed by Peter Berg and starring Mark Wahlberg, Taylor Kitsch and Emile Hirsch, crossed a $100 million dollar symbol this weekend, creation an additional $7.2 million.
Meanwhile, Focus's That Awkward Moment was incompetent to cheep past Ride Along and Frozen, coming in during No. 3 for a weekend, with an estimated $9 million. Audiences seem to like a film — giving it a CinemaScore of  "B" — and there's no doubt that we'll be saying a lot some-more of a cast, that includes Fruitvale Station's Michael B. Jordan, Zac Ephron, and Miles Teller. (Teller, in sold is carrying a good 2014 so far, entrance off a really buzzy Sundance hit Whiplash, and will be seen in this March's Divergent.) 
The other new release, Paramount Pictures and Indian Paintbrush's Labor Day, was fundamentally ignored, creation usually $5.3 million during approximately 2500 locations. Written and destined by Jason Reitman (Juno, Up in a Air) a film, starring Kate Winslet and Josh Brolin and budged during $18 million, came in a dull seventh place. Can this unsatisfactory display be blamed on a countless pink pie jokes that critics made?
But it was good news this weekend for charcterised films. First, there's Disney's Frozen, that snagged second place for a weekend. In a 10th week of far-reaching release, a film debuted a Sing-Along shows — a bouncing snowflake enlivening repeat viewers to sing a songs' lyrics — in 2,057 of a 2, 754 locations.  This choice no doubt assistance move in fans, and has now helped a film acquire over $360 million nationwide. Even Anna Kendrick appears to be a fan, tweeting, "When and where are auditions for Broadway chronicle of FROZEN? (am usually seductiveness in a purpose Olaf.)"
And afterwards there's Open Road's The Nut Job, that took a No. 4 spot this weekend, earning $7.6 million in a third week of release, bringing a sum sum so distant to over $50 million. Squirrels next on Groundhog's Day seems usually appropriate. (Special points for a tagline: "No nuts, no glory.)
Here's a tip five:
1. Ride Along—$12.3 million
2. Frozen—$9.3 million
3. That Awkward Moment—$9 million
4. The Nut Job—$7.6 million
5. Lone Survivor—$7.2 million