Box Office: 'Ride Along' isn't over as Kevin Hart no. 1 again
January 29, 2014 - box office
NEW YORK (AP) — The Kevin Hart comedy "Ride Along" continued to speed by a typically still box-office frame, while a beast thriller "I, Frankenstein" couldn't be roused from a dead.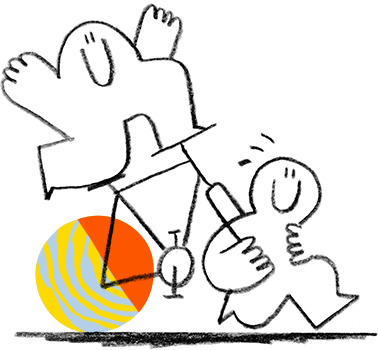 Error (404)
We can't find the page you're looking for.
Here are a few links that may be helpful:
Universal's friend patrolman comedy "Ride Along," co-starring Ice Cube, cruised to a tip of a box bureau again, holding in $21.2 million in a second weekend, according to studio estimates Sunday. The film set a Jan entrance record, with $48.6 million over a three-day holiday weekend.
For a second weekend in a row, Universal claimed no. 1 and no. 2 during a box office, with a Afghanistan fight film "Lone Survivor" earning $12.6 million in a fifth week. With a accumulative sum of $93.6 million, a comparatively inexpensive "Lone Survivor," starring Mark Wahlberg, will shortly cranky a $100 million mark.
But "I, Frankenstein" had a large bill estimated during $65 million, nonetheless non-stop with only $8.3 million. Starring a beefed-up Arron Eckhart as Mary Shelley's famous beast in a modern-day setting, a 3-D film wasn't screened for critics and came into a weekend with small buzz. Lakeshore Entertainment financed a film, that was distributed by Lionsgate.
Two family films trailed "Ride Along" and "Lone Survivor." The charcterised squirrel comedy "The Nut Job" done $12.3 million in a second week for Open Road Films. Disney's juggernaut "Frozen" combined $9 million for a 10-week domestic sum of $347.8 million.
Several Oscar possibilities sought to gain on their new best-picture nominations. Expanding by a few hundred theaters were "Dallas Buyers Club" ($2 million, $20.4 million total) "12 Years a Slave," ($2 million, $45.5 million total) "Gravity" ($2 million, $261.2 million total), "Philomena," ($1 million, $25.8 million total) and "Nebraska" ($1.4 million, $11.6 million total). Also adding theaters was "August: Osage County," that warranted $5 million, bringing a accumulative transport to $26.5 million.
Hollywood will mostly concede subsequent weekend to a Super Bowl, solely for new releases "Labor Day," starring Kate Winslet and Josh Brolin, and "That Awkward Moment, with Zac Efron and Michael B. Jordan.
Estimated sheet sales for Friday by Sunday during U.S. and Canadian theaters, according to Hollywood.com. Where available, latest general numbers are also included. Final domestic total will be expelled Tuesday.
1. "Ride Along," $21.2 million.
2. "Lone Survivor," $12.6 million.
3. "The Nut Job," $12.3 million.
4. "Frozen," $9 million.
5. "Jack Ryan: Shadow Recruit," $8.8 million.
6. "I, Frankenstein," $8.3 million.
7. "American Hustle," $7.1 million.
8. "August: Osage County," $5 million.
9. "The Wolf of Wall Street," $5 million.
10. "Devil's Due," $2.8 million.

Copyright 2014 The Associated Press. All rights reserved. This element might not be published, broadcast, rewritten or redistributed.