Box Office: 'Mission: Impossible – Fallout' Cruises Past 'Christopher Robin'
August 5, 2018 - box office
Tom Cruise simply cowed Winnie a Pooh during a domestic box office.
"Mission: Impossible – Fallout" generated $35 million from 4,395 locations in a sophomore frame, while Disney's "Christopher Robin" non-stop during a reduce finish of forecasts with $25 million from 3,602 screens.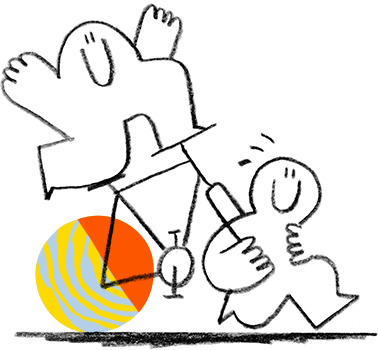 Error (404)
We can't find the page you're looking for.
Here are a few links that may be helpful:
The sixth installment of a Tom Cruise view array stays atop a box office, pocketing $124 million in North America to date. Imax screens accounted for $11.4 million of "Fallout's" weekend total. Overseas, it has amassed another $76 million, bringing a general gain to over $205 million. It opens in China on Aug. 31.
"Christopher Robin" is a initial Disney film aside from "A Wrinkle In Time" to not open No. 1 during a domestic box bureau this year. The live-action adaptation based on characters from Winnie a Pooh, picked adult an additional $4.8 million internationally for a tellurian start of $29.5 million. The movie, that carries a $75 million prolongation budget, has garnered churned reviews. As expected, families done adult 60% of audiences, while 56% of moviegoers were female.
"We trust this is a plain start for this film," Cathleen Taff, Disney's conduct of melodramatic distribution, said. "We consider this film will have legs. We don't have a lot of family film foe behind us."
Ewan McGregor stars as a eponymous Christopher Robin, while Jim Cummings earnings to voice Winnie a Pooh and Tigger, and Brad Garrett joins as Eeyore. Marc Forster destined "Christopher Robin" from a screenplay by Alex Ross Perry and Allison Schroeder.
Despite notching a lowest opening for Disney in over a year, a studio doesn't have to mangle a sweat. After all, a Magic Kingdom boasts 3 out of a 4 highest-grossing titles of 2018.
Notably, "Black Panther" reached a large miracle this weekend, apropos a third film ever to cranky $700 million during a domestic box office. The Marvel tentpole — starring Chadwick Boseman and destined by Ryan Coogler — has generated $1.3 billion worldwide.
"We're in astonishment during a energy of this film given February," Taff said. "It speaks to a implausible storytelling of Kevin Feige and Marvel."
Lionsgate's R-rated comedy "The Spy Who Dumped Me" — starring Mila Kunis and Kate McKinnon — debuted during No. 3 with $12.3 million on 3,111 locations. Susanna Fogel destined and co-wrote with David Iserson. The expel includes Justin Theroux, Gillian Anderson, Hasan Minhaj, and Sam Heughan.
Newcomer "The Darkest Minds" warranted $5.7 million when it launched on 3,127 screens. Fox's YA dystopian thriller is battling a dour 19% normal on Rotten Tomatoes, yet audiences seem somewhat some-more eager with a B CinemaScore. Jennifer Yuh Nelson, who had a palm in "Kung Fu Panda" and helmed a dual sequels, done her live-action directorial debut. Amandla Stenberg, Mandy Moore and Gwendoline Christie turn out a cast.
The final far-reaching release, Dinesh D'Souza's "Death of a Nation," done $2.3 million on 1,032 screens. The documentary, now with a 0% rating on Rotten Tomatoes, is a lowest far-reaching recover to date for a worried regressive filmmaker. D'Souza's final film was "Hillary's America: The Secret History of a Democratic Party," that done $13 million. His first, "2016: Obama's America," surfaced out with $33 million.
Universal's "Mamma Mia! Here We Go Again" landed in fourth with $9 million for a domestic total of $91 million.  The jukebox low-pitched has brought in $139 million from general markets for an considerable tellurian total of $230 million. Sony's "The Equalizer 2" dull out a tip five, picking adult $8.8 million. In 3 weeks, a Denzel Washington-led supplement has warranted $79 million in North America and $7.7 million overseas.
Elsewhere during a box office, Bo Burnham's "Eighth Grade" warranted $2.8 million when it stretched nationwide. A24's coming-of-age comedy starring Elsie Fisher began a singular run with the best-per-screen average of a year and has given picked adult $6.5 million.
Another A24 title, "Never Goin' Back," non-stop with $10,000 on only dual screens. The stoner comedy, that debuted during a Sundance Film Festival, stars Mia Mitchell, Camila Morrone and "Saturday Night Live's" Kyle Mooney.
Filmrise's "The Miseducation of Cameron Post" nabbed a top per-theater-average of a week. The intrigue drama, led by Chloe Grace Moretz, took in $53,000 when it non-stop on dual screens for a plain normal of $26,500.
August is off to a stronger start than final summer's gloomy month. This weekend is adult 12.4% compared to a same support final year, according to comScore. The summer box office, that only crossed $7.5 billion, is during an 8% uptick from 2017.